Each garage door type has unique properties and options
This guide can help you indentify the best garage door solution for your property
Up-and-Over Garage Doors
Canopy Gear
Up and Over Garage Doors are usually constructed from a single panel that has the ability to be almost any design in a wide range of materials, colors and finishes.

Canopy Geared up and over garage doors have vertically mounted tracks installed within or behind the opening. The door panel, when opening, swings up and and inside the garage underneath the ceiling. Part of the panel protrudes outside the garage forming a short canopy, hence the name.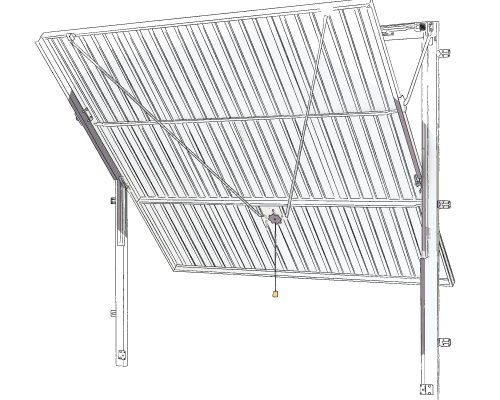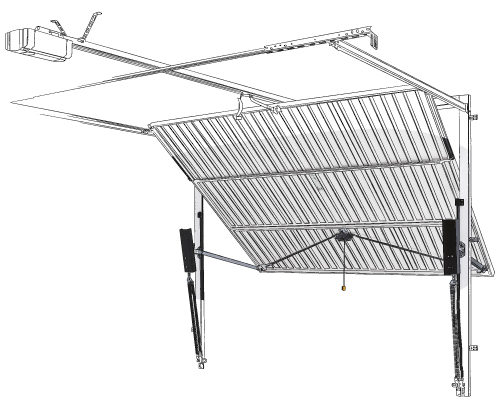 Up-and-Over Garage Doors
Retractable Gear
Retractable Up and Over Garage Doors are available in a variety of designs and finishes and can be made from a number of materials.
Retractable Garage Doors include horizontally mounted tracks which the door operate on including side mounted pivot arms and springs that support the door itself. The retractable door pulls the entire door into the garage once fully opened.
Sectional Garage Doors operate vertically meaning no external space is required when opening/closing the garage door. This allows the user full access to the garage internally. The garage door is suitable for those with limited space on their driveway, allowing them to park right in front of the garage door. 
We offer Sectional Garage Doors with excellent isolation properties, this allows users to use their garage for other purposes other than just a place to store their vehicle. Sectional Garage Doors are ideal for automation as they allow users to enter their garage without exiting their vehicle.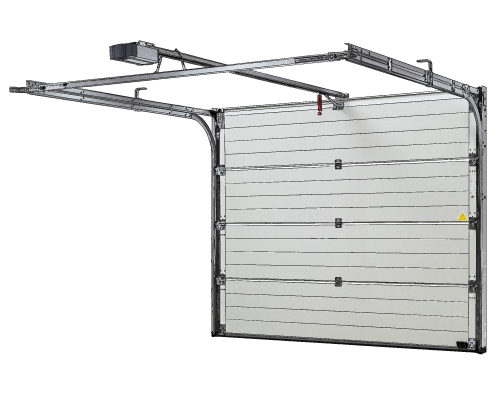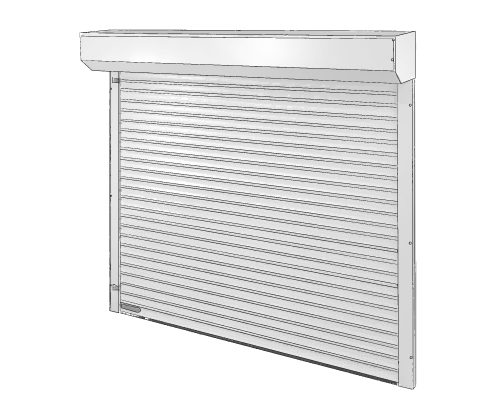 Roller Garage Doors open vertically and are ideal for vehicles to be parked right in front with no loss of access. Roller Garage Doors are perfect for those garages that may not have standard openings. 
Our Roller Garage Doors are manufactured from tough twin-walled aluminium slats with insulated options available. These doors are available through both manual & automated options. Roller garage doors are practical whilst being a valuable addition to any home.  
Side Hinged Garage Doors open outwards and can operated simply by pressing the lever handle to open both the doors or to open just one for partial access. 
These garage doors are available in a range of sizes, styles, materials and colors. Side Hinged Garage Doors can also be automated through the use of conversion arms. This type of garage door is ideal for those who prefer to use their garage for purposes other than storing their vehicle, such as a workshop or gym.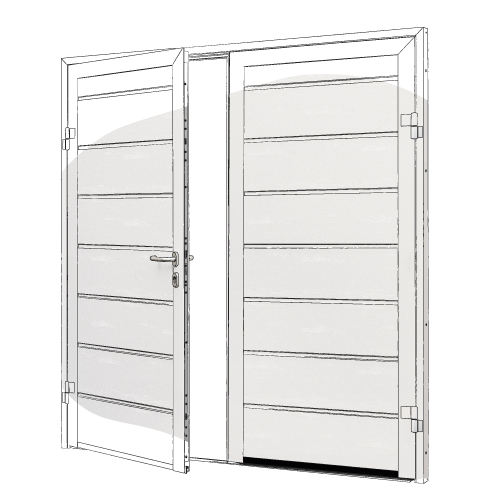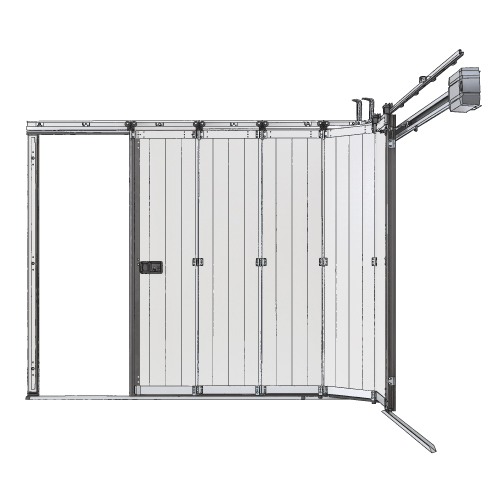 Side Sliding Garage Doors
Slide Sliding Garage Doors operate horizontally and offer to keep the space on the ceiling free as opposed to other garage door types. These garage doors, also known as round the corner garage doors allow the door to pivot against the garage's sidewall.

The guiding rails allow the smooth and reliable operation of these doors for many years to come with these doors being particularly suitable for automation.