Get 20% Off All New Garage Doors!
20% Off All Types & Makes of New Garage Doors in Our Range*
BOOK A FREE SURVEY TODAY!
Trusted Garage Door Experts Since 1976
Beat the inflation and increasing costs with our Special 20% Off All New Garage Doors* only this April! There is no limitation on the type or make of the garage door you choose. If you have been postponing the purchase of a new garage door, now is the time to Book a Free Survey and enjoy savings the way you like.
*New estimates only, excludes existing quotes/estimates, not in conjunction with any other offers or previous discount levied on previous orders.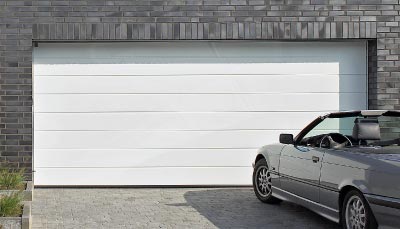 Probably the most secure garage door with the best thermal insulation available with certain models. We have a great range of sectional garage doors from top manufacturers such as Hormann, SeceuroGlide, Ryterna. Available in a wide selection of designs, colours and finishes.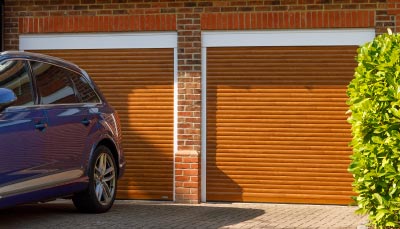 Space saving garage door with great insulation and security options on selected models. Allows parking right in front of the door and only needs a space for the coil above the garage opening. Range of options and finishes from the top UK and EU manufacturers with warranties up to 7 years.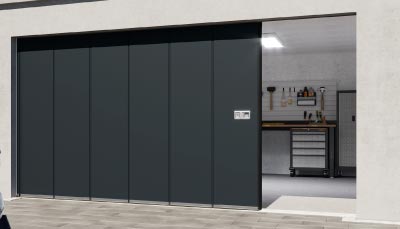 Sliding garage doors are ideal solution for low ceiling garages and those who want to maintain privacy as do door opens to the side and allows for partial opening. Excellent acoustic and thermal insulation in addition to good door leaf stability and smooth running.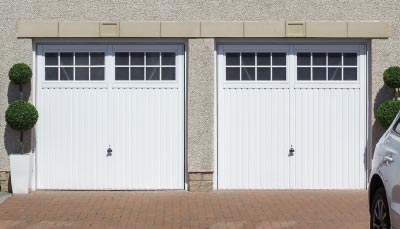 Most common type of garage doors that offer simple and cost effective solution with a wide range of designs and finishes available. Up and Over garage doors can be automated to make accessing your garage a very easy and convenient task. Available in both single and double sizes.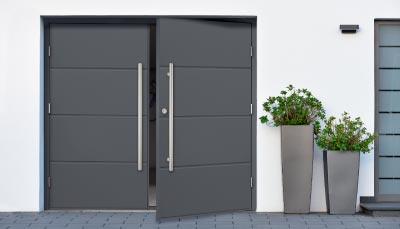 Side hinged garage doors are gaining popularity due to the ease of use, partial opening and as no space is wasted inside the garage. We have a great range of styles and designs available from various brands. Great thermal insulation and security options available if required.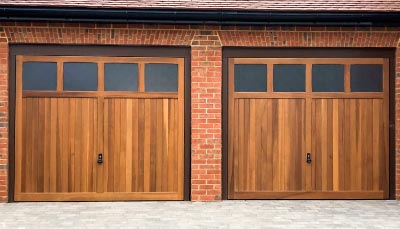 Our garage doors come in a variety of materials with most popular being steel or GRP. Timber garage doors offer natural look and properties of a real wood. We have a great range of timber garage door styles to complement any type of property and if you are only after the timer look, we have a selection of doors with a timber effect finish.

Please submit the Callback Request and we will get back to you to arrange a Free Survey at convenient time and date.

*Free Surveys on all new installations only. Excludes Repairs.
Access Garage Doors were a pleasure to deal with and have fitted a high quality garage door for us.
Excellent throughout, from initial contact in the showroom through the estimate and during fitting John and Jason provided a perfect result.
Excellent installation, clean and tidy , great product, highly recommend !
Was very happy with the work. The garage door was fitted very well and I found them a pleasure to work with throughout.
Ed the manager was fantastic and the fitter Dave was amazing, very good customer service from start to finish, will definitely recommend.
Work finished quickly and efficiently. Installer (Chris) was extremely friendly and helpful - and the door and opening mechanism works perfectly.
All tidy and neat. New garage door is a huge improvement over the old with an improved 'up and over' design.
Everything from the initial visit to the final installation was done very professionally and cleanly. I was impressed.